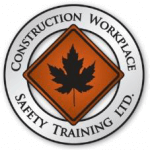 OHBA Covid-19 Seminar
The Ministry of Labour has been on several sites in the province. Sometimes with multiple inspectors. These are what they are looking at first.
 Sanitary conditions. Wash up stations, toilet facilities etc.
Social distancing. How are you keeping people at a safe distance?
Logs. Who is on the site and where? How are you documenting this?
Postings. Policies, Protocols, Location of toilets and wash up facilities. Government postings such as "Stop the Spread" poster and all legally required documents.
Please remember, that all of the other regulations in OHSA 213/91 (The Green Book) still apply. Document your steps and what else you're doing to work safe.
Stay well and work safe.
41 King St. unit 2, Barrie Ont. L4N6B5 Phone: (705) 812-1656