By Ted McIntyre
Enbridge Gas Inc.'s  for: Canadian Canoe Museum – Peterborough
Savings By Design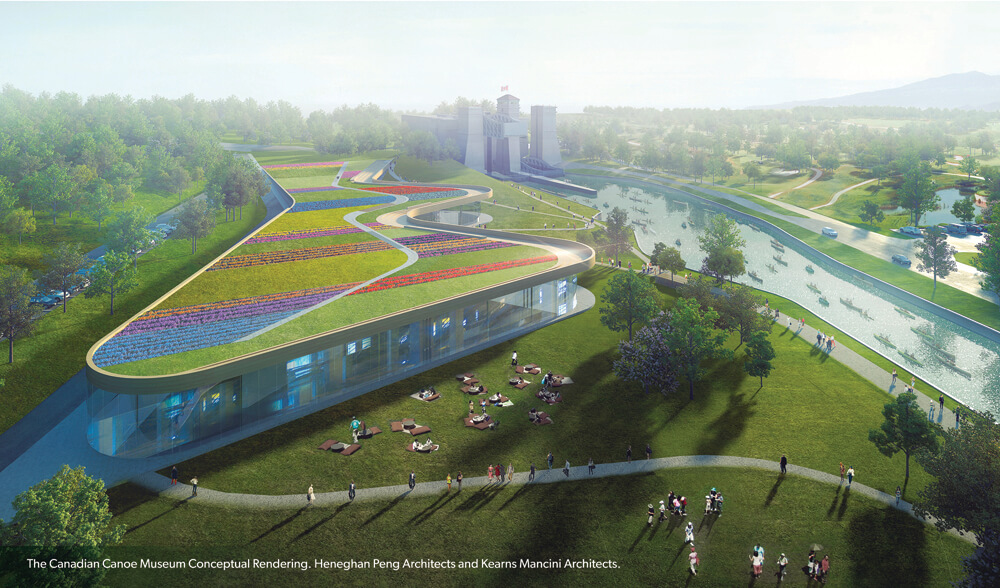 Boasting award-winning architecture, the new 91,493 SF home for the Canadian Canoe Museum in Peterborough will boast 21st-century sustainability, thanks to Enbridge's Savings by Design program. The program provides access to industry experts and performance incentives for constructing buildings that surpass the requirements of the Ontario Building Code. Key to the program is the full-day Integrated Design Process (IDP) workshop, where Enbridge offers free access to a team of multidisciplinary experts to help builders determine the optimal mix of design elements and technologies to maximize energy and environmental performance.
Become a member of the Ontario Home Builders' Association.
Subscribe to or advertise in the OHBA magazine.